How to define and configure the categories of tasks?
What is a category?
Categories are the types of tasks.

Categories are used for anchoring to the tasks of particular workflows, for organizing the relations between tasks, for configuring the display of tasks of a particular type, for configuring the behavior of tasks and permissions for the tasks.
How to create a new category
So as to create a new category, go to tasks management. Thereafter go to that level of hierarchy of tasks, at which you want to define the category. Tasks with this category can be created only below in the hierarchy.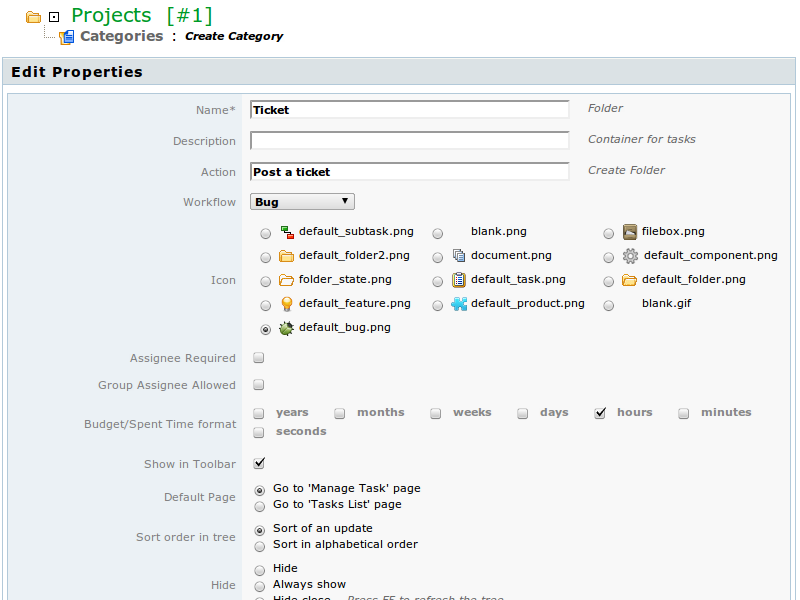 Go to the menu "Tasks Management → Categories".
Press the button "Create Category" in the middle bar.
Select the name of action to add new task with this category.
Select the required workflow.
Fill the required fields.
Press the button "Save".