How to delete an unused category
You can permanently delete unused categories from the system.
So as to delete the category, you need to go to the list of categories through the menu, check the required category and press the button "Delete".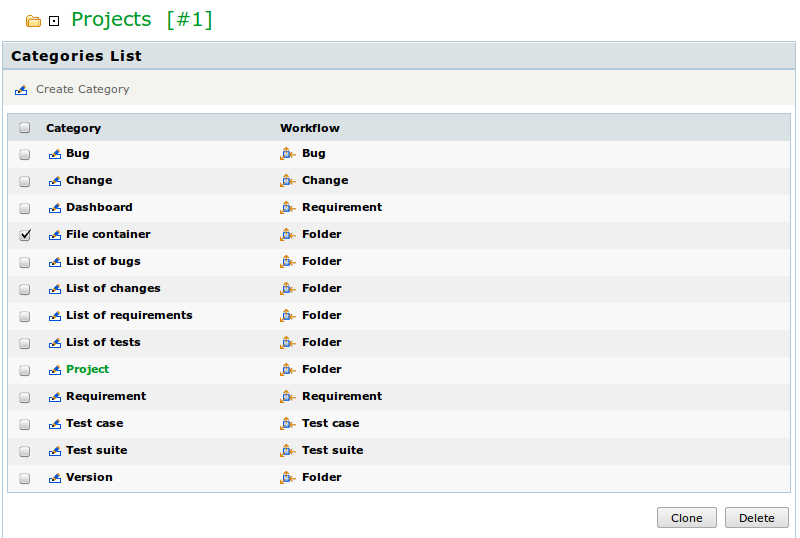 If the category is used in even one of the tasks, you will get an error message. In that case, you can deactivate this category.