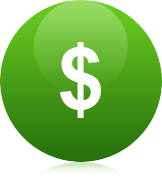 Pricing
Starter Kit

$345

Single Server

$1195

Global

$2950

Global with Source

$4950

Order now
Order now
Order now
Order now
Includes support and upgrades (major and minor) for one year
Allows you to install TrackStudio Enterprise on a single physical server
The number of user accounts
10
Unlimited
Unlimited
Unlimited
Allows you to install TrackStudio Enterprise on any number of servers belonging to your organization
Includes the full source code, which can be used to integrate the program with other applications and to enhance the system functionality
Annual Support & Upgrades Package
$95
$295
$495
$795
Order now
Order now
Order now
Order now
Notes
Products can be ordered worldwide. We accept MasterCard, Visa, EuroCard, American Express, Discover/Novus, Diners Club, JCB, US$ Checks, Eurochecks, Wire Transfers, PayPal. Payments can be made Online, by PO, Fax, Mail or Phone. TrackStudio relies on secure e-commerce solutions provided by Plimus and is committed to bringing its customers not only first-class software, but also first-class ordering and payment options.
You can use the source code to integrate the program with other applications and to enhance the system functionality. You can also sell the new modules you develop. Nevertheless, the License does not allow you to sell TrackStudio Enterprise or its parts within your applications. If you want to include TrackStudio in your software, please contact us.
At TrackStudio Ltd., we don't employ any support intermediaries; teams receive support straight from the TrackStudio Enterprise development team, the folks who wrote the code and know it the best. You will receive answers to your questions within one business day using e-mail, Instant Messenger, or Web forum support.
Your license is perpetual to the purchased version of TrackStudio Enterprise. No annual renewal is required.
When you purchase TrackStudio Enterprise you get an annual support and upgrade package automatically. The Annual Support and Upgrade Package entitles you to receive support and free upgrades of the product beyond the first year after purchase.
The Support & Upgrades Package covers all bug-fixing, the provision of both major and minor upgrades and the answering of questions, either via e-mail or through the forum, about installation and usage. The Package does not include any custom development work or the writing of scripts.
You can purchase the Annual Support and Upgrades Package at any time, either before the validity period of the previous contract is over, or later. The validity period of a contract begins from the moment you purchase the License -- the date of purchasing the Annual Support and Upgrades Package does not matter. You cannot install the new versions of TrackStudio (even minor bug-fix releases) released after the contract validity period is over.
TrackStudio Enterprise is delivered electronically (ESD) to our customers. After payment is received, we will send you the license key within one business day, along with the installation guide and the login/password to download the source code of your version. You do not have to re-install the program to install the key.